Catriona Gray, Miss Universe 2018 Philippines crowned
Cony > 18 December 2018
Miss Universe 2018, Catriona Gray, Philippines crowne
Catriona Gray of the Philippines has been named for winner of the Miss Universe 2018.
https://www.youtube.com/watch?v=Uxzn2OFKSzk
Catriona Gray, the 24 year-old Miss Philippines, named the title for 67th Miss Universe pageant in Bangkok.
She wore a red dress inspired by a volcano in the Phiippines.
She said she wore red because when she was 13 years old, her mom said that she had a dream that she would win Miss Universe in a red dress.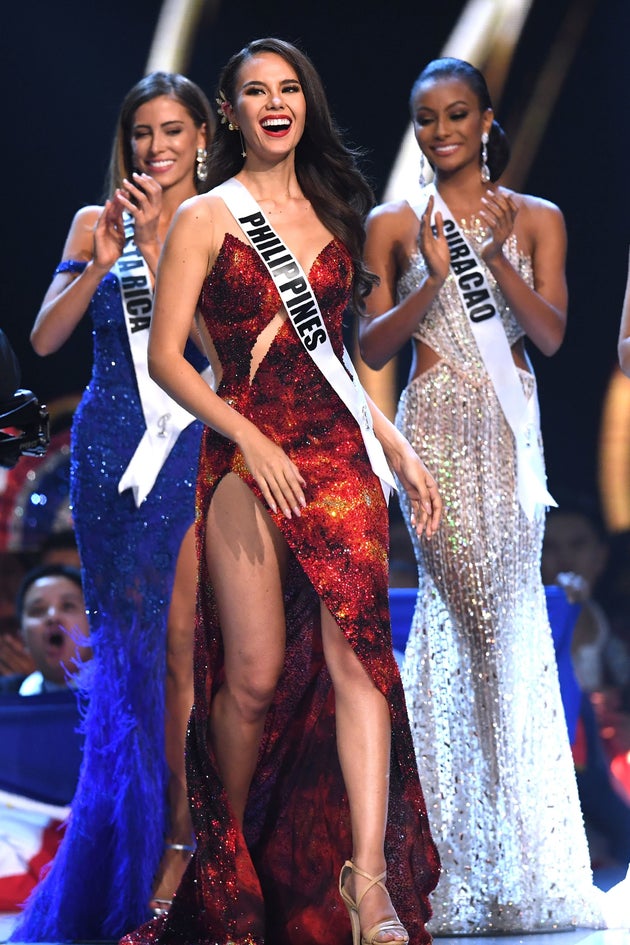 "At that time I thought nothing of it, and today my mother's dream came true," Gray wrote in a post following her win."
She grew up in Australia and a model who achieved a music theory degree from Kerklee School of Music in Boston. Her win praise from Filipinos across the nations.
"Ms. Gray truly made the entire Philippines proud when she sashayed on the global stage and showcased the genuine qualities defining a Filipina beauty: confidence, grace, intelligence and strength in the face of tough challenges," Duterte said in a statement. "In her success, Miss Philippines has shown to the world that women in our country have the ability to turn dreams into reality through passion, diligence, determination and hard work."
Filipinos expressed their pride across the internet.
related word : who won the Miss universe 2018
---
---