'Cracked' Opal Tower: Angry residents demand answers as builder denies 'rush job'
Residents are demanding answers after being told to leave the Opal Tower for up to 10 days - the second evacuation in a week.
Frustrated residents of Sydney's Opal Tower have demanded answers after they were evacuated for the second time in four days over the building's structural instability.
Three thousand people were evacuated from the surrounding area on Christmas Eve after residents reported "cracking" noises on the tenth floor of the building.
Engineers initially assessing the site said it appeared the building had shifted up to 2 millimetres, but gave the green light to allow residents to return to the Tower hours later.
Fifty-one units however were declared unsafe and off-limits.
"Can we have some fair treatment in the end?" one resident said, confronting representatives of the engineering and building team on Thursday afternoon.
Residents are being relocated over the next 24 hours as part of a "precautionary measure", with the developer Ecove saying the move would allow engineers to more speedily carry out their investigation over 10 days as opposed to months, if residents remained on-site.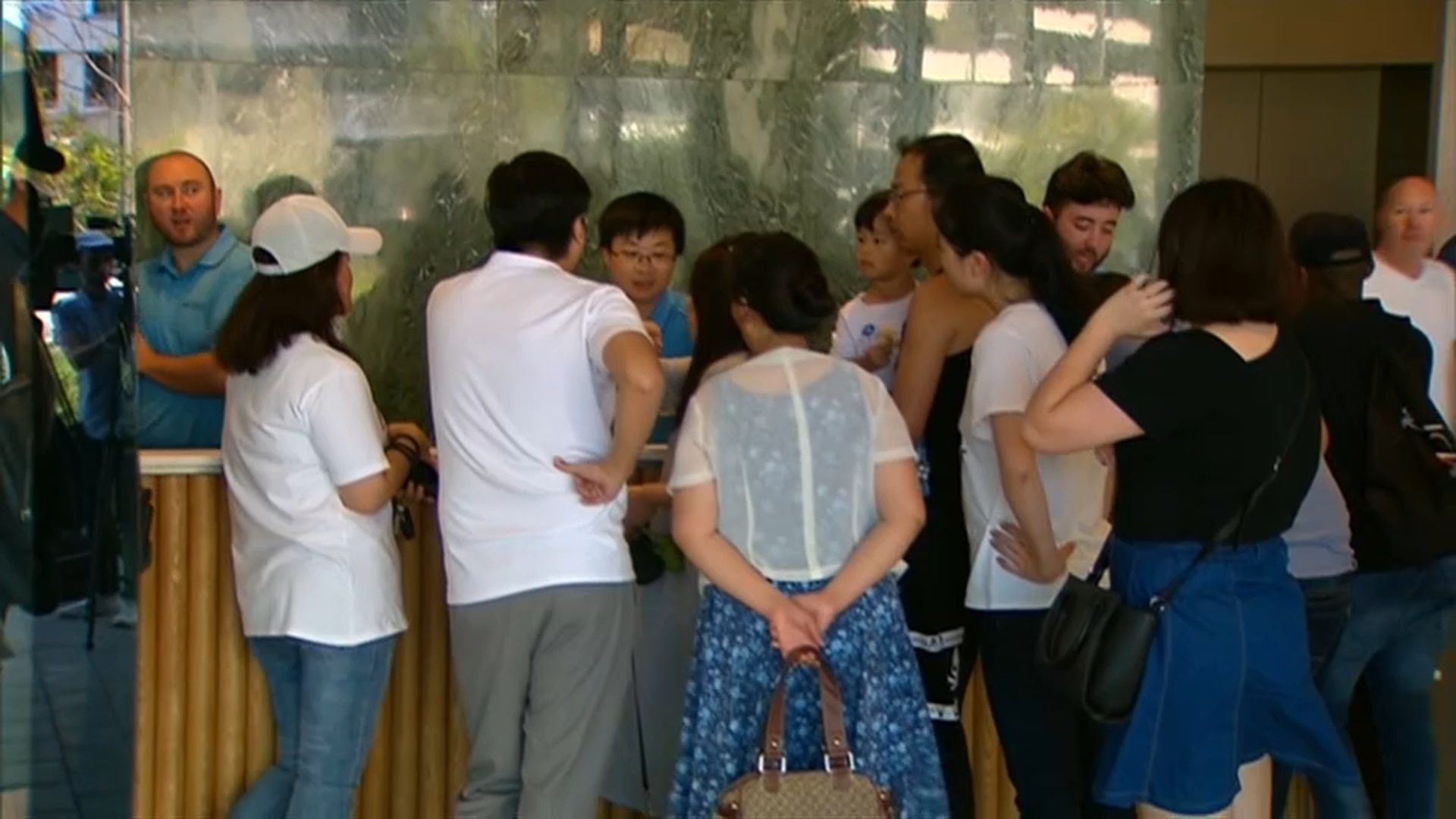 The frustrated resident peppered building company Icon director Julian Doyle with several questions, saying she is not satisfied with the level of communication and how the issue is being handled.
"All of us with pets, we have valuable things in our apartment. You ask to move all the valuable things with us. It's impossible.
"And nobody is going to be responsible for anything that goes missing in our apartment or give any compensation.
"You asked us to move back in and now you ask us to evacuate again. So 10 days is just an estimation. So how long should we wait for the final results."
'Not a rush job'
Mr Doyle insisted the construction of Opal Tower was not a "rush job".
"No, this was not a rushed job," he said at a press conference outside the Tower. "I have no concerns about other buildings."
He said he did not think his company's reputation would suffer: "I think we will continue to be the reputable builder that we are".
But he said no guarantees could be made that residents would be back in the building within 10 days.
---
---